Testimonials…
Alycia and John Hilton - Vendor
On behalf of myself and my husband we would like to thank Greg for securing the sale of our property quickly and professionally. We went into selling our first home with no idea of how to go about it or what to do and Greg assured us it was a simple process and made it nice and easy from start to finish. We couldn't be happier with the service provided and highly reccommend Sharp Development Sites. Alycia Hilton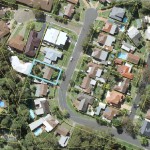 Dalida and Andrew Innes I VENDORS I Binalong Avenue Caringbah
After three month trying to sale our place with …….. realestate, we were really disappointed. When we switch with Sharp Development Sites, we couldn't be happier, reliable, honest, straight to the point, no bla bla… The sale went very smoothly and it was very quick, so if you decide to sell your place, contact Greg or Peter, they are just fantastic, they know their job perfectly, they keep you update of everything, you will be not disappointed! If we have to do it again, no doubt that it will be with Sharp Development Sites. Thanks Greg, Peter.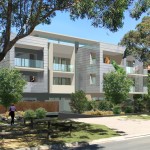 Steve Vaughan | DEVELOPER | Kingsway Gymea
Thanks very much for your hard work and great advice at Elandra, Im very happy with the results and its been a pleasure working with you all. I'm off to sunny Europe on friday night , back late August. Please email me in the meantime. Thank you again, Regards, Steve Vaughan.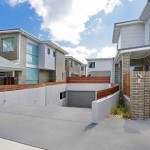 Ron Schultz | VENDOR | Kingsway Woolooware
On behalf of myself and Cheryl we wish to thank you for securing the sale of the properties of 137 and 139 Kingsway, Woolooware. Also thanking you for the extra time and effort that you went through to keep a difficult sale on track. We have finally got a good result. Yours sincerely, Ron Schultz .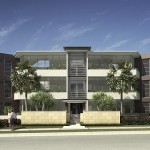 Matthew Suttor | DEVELOPER | Richmount Street South Cronulla
We are pleased to advise that CABE received another prestigious award on Friday night at the NSW Urban Development Institute of Australia (UDIA) Awards for Excellence 2010, with our Sanctum development in South Cronulla winning the Residential Development Award for NSW & ACT. This award recognises the best low density urban development in NSW & ACT . This is an extremely prestigious award which saw entries in our category from Multi-National and Top Tier Developers who are highly regarded in the Development Industry. With the high quality of the competition in our category and the high regard with which the awards are held in the industry, winning this award is great accolade not only for CABE, but for those that played a part in making Sanctum an award winning development. The award follows on from the success of our 'Dune' Development in QLD which won best Medium Rise Multi Residential Housing at the Queensland Master Builders (MBA) Awards in July. I would like to thank everyone that was involved in making Sanctum a great success. Matthew Suttor, Senior Development Manager CABE.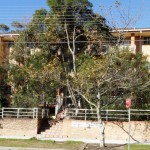 Palladium Finance | VENDOR | Linden Street Sutherland
As mortgagee in possession, both our role and yours was complicated by the legal provisions in the sale. I would like to thank you for your professionalism, hard work and guidance through the sale process. The result was a fair outcome for all, expedited in the quickest and most efficient timeframe. We're happy to recommend you to any vendors or mortgagees in a similar position looking for a no nonsense sale of their property. Palladium Finance.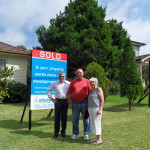 Pauline Vial | VENDOR | Hinkler Avenue Caringbah
I am very happy to provide a testimonial attesting to the competence of your company as follows;- Mr Greg Sharp of Sharp development Sites Pty Ltd negotiated the sale of my property and those of my four neighbours. These negotiations were carried out during the last half of 2009 and necessitated numerous meetings between the five property owners, as well as regular phone contact. During this period Greg kept us all fully informed of the progress of the negotiations with the goverment body who were the buyers and was available at all times to discuss any of our concerns. We were all totally satisfied with the outcome and more than satisfied with the prices we received for our properties. I would not hesitate to recomend his company to anyone wishing to undertake a similar sale. Arranging a sale which included five vendors was complicated but Greg's professionalism eased the way and resulted in a smooth handoverof all properties on the appropriate date. We would commend Greg as a person with integrity and his company totally competent. Pauline Vial.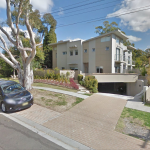 Con Venizolou | BUYER | Yathong Road Caringbah
After 30 years in the property development industry it was an absolute pleasure to deal with you. With such a difficult property market and lack of suply it lead our company to investigate areas in Sydney we had no market / community knowledge of. You provided our company with the most up to date sales data, importantly spending the time to personally drive past and educate us in areas we were unfamiliar with. This gave our company the ability to appreciate the area and community feel which put us in a posistion to confidently make an offer on a site your company had for sale which got accpeted. We will be taking your advice in re-designing the current DA and look forward to your company project marketing our finished product. Con Venizolou.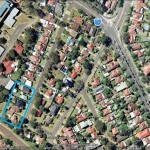 Brian Beazley | VENDOR | Hinkler Avenue Caringbah
We would both like to thank you for your efforts in securing the recent sale of our property in Hinkler Avenue Caringbah. We are aware that the negotiated price was well above the figure achievable for a normal residential sale, which subsequently allowed us to purchase a much newer home in a quality location. We also appreciated the regular updates and the smooth settlement. Brian Beazley.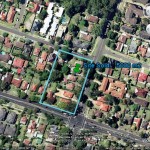 Dr Peter Bouboulos | VENDOR | Kiora Road Miranda
It is my pleasure to endorse Greg Sharp of Sharp Development Sites, to anybody requiring the services of a realtor. I have had numerous dealings with property agents over the years and Greg and his staff have shown themselves to be hard working, honest and reliable. Greg and his staff were always available to me during the process of selling a development site I owned. Hard work and meticulous planning has resulted in a sale, the price of which, exceeded my expectations. I will continue to use Sharp Development Sites' expertise in my future property dealings. Yours sincerely Dr Peter Bouboulos, Aris Consultants Pty Ltd.
Bill Anastos | PURCHASER | Madeira Street sylvania
Thanks for your efforts in pulling together our purchase of the Sylvania site, as well as your thoughts on the marketing of the existing site. You sorted out quite a few dramas along the way, and the solicitor you recommended was terrific and we'll be more than happy to use them again, as with the architects likewise - looking forward to your input in getting the DA lodged, thanks again. Regards, Bill Anastos.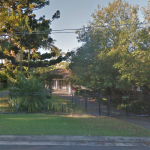 Dennis Galvin | VENDOR | Evelyn Street Sylvania
Dear Greg - an overdue note to thank you so much for all your endeavours in selling our property. We are most appreciative of your professionalism and time taken to explain relevant matters. Packing up is going well though I wouldn't want to do it too often! Come in and see us at the new place sometime -6/98 Kingsway, Woolooware. Regards - Dennis & Marion Galvin.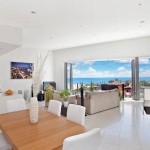 Trevor Glover
Sharp Development Sites was instrumental in the success of a DA submission to Randwick Council for a home unit development project at 153 - 155 Brook Street, Coogee NSW in 2003. Through the various stages of the project including referrals to architects, builders, lenders, insurers and so on, Greg Sharp was an experienced professional with a hands on attitude. Sharp Development Sites' previous experience in liaising with Councils and Financial institutions was a cornerstone in the success of the project. We then engaged Greg Sharp to sell the site after DA approval was obtained, which he successfully did a short time later. I would recommend Sharp Development Sites to anyone considering buying or selling a development site as the money spent on their services was more than compensated for with the overall bottom line. Trevor Glover.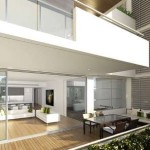 Mark Monk | DEVELOPER | Parramatta Street South Cronulla
After 25 years in the property industry, it has been refreshing to work with someone with such a principled and professional approach. It is extremely rare to work with a Real Estate Agent who understands the intricacies of development in such a complete way. Greg has an innate ability to balance Vendor expectations and Purchaser requirement; as a result he is able to achieve the right result for both parties. I commend Greg to any prospective client who values the principles of professionalism, honesty, integrity and diligence in achieving the best result for both Vendor and Purchaser. Yours sincerely HELM, Mark Monk, General manager.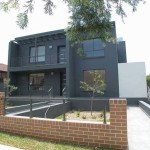 Laurie Bourke | VENDOR | Green Street Kogarah
Greg, with the sale finally settled just a short email to thank you very much in acquiring a sale of our development site in a depressed market. Your persistence & professional manner never faltered & your guidance was most appreciated You went the extra mile to make both parties happy with the deal I have no hesitation in recommending Sharp Project Sales to either vendor our Purchaser Next time I am in Sydney I look forward to meeting you for the first time Thanks again Laurie Bourke